...Loops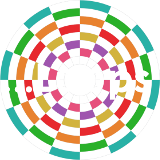 track remixer
Giorgio Moroder - The Chase (1978) Wanna have fun recreating another awesome track?
Head over to ourTrack Contestpage, pick a track and get the chance to earn $50 USD for your work! Audio rendering of this page may not work on mobile browsers, if it fails please try this on your desktop computer Google Chrome browser

Il se peut que la lecture audio ne fonctionne pas sur navigateur Web mobile, si c'est le cas: essayez sur votre ordinateur poste avec Google Chrome s'il vous plait.